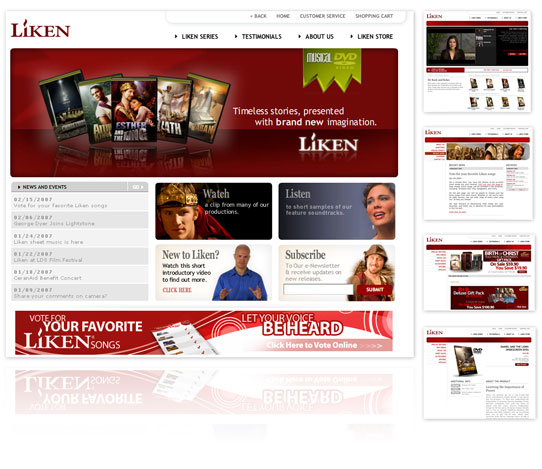 Liken It.com
INSIGHT& SOLUTIONS
Challenge
Liken, a local provider of musical based family DVDs, needed a web site capable of handling both audio and video clips, animated advertising and sell product online. A new name and a rapidly approaching holiday season added urgency to the request.
Insight
As a consumer targeted site, search engine considerations were at the forefront. Simplicity in navigation and scalability of content were necessary for multiple users and content administrators.
Approach
A dynamic PHP / XHTML / CSS based front end was generated to house CMS managed content, images, and flash advertising. Site structure was based on easy access to the most frequently viewed content, and logical placement for in depth content.
Results
Liken was able to launch their site on time and received above and beyond the original vision. Both employees and consumers alike have expressed their love of the product and their interest in upcoming releases.