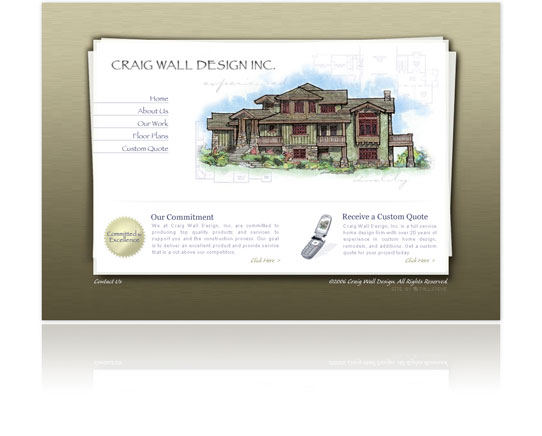 Craig Wall Design
INSIGHT& SOLUTIONS
Challenge
Craig Wall is a custom home designer. He won a free web site from a radio station in Logan. Eight frustrating months later, and still unsatisfied, he wisely chose to begin again.
Insight
Craig's planbook is essentially the core of his business. His web site needed to not only display the plans, but showcase them in an illustrative, but organized manner.
Approach
Using a combination of Flash 8 and XML based content, a multiple page thumbnail viewer and image gallery was creative. With a notation system already used by the client, they could then maintain and add future plans simply by adding text to the xml file.
Results
Craig Wall Design now has the Flash web site they wanted, with the flexibility to edit existing content at any time. New clients can browse the plans, download a PDF or contact Craig to request a price quote.