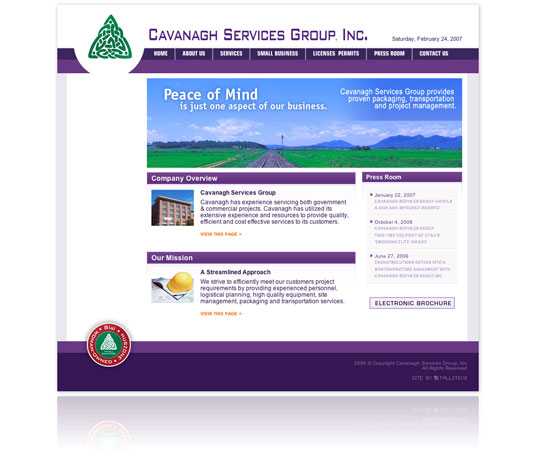 Cavanagh Services Group
INSIGHT& SOLUTIONS
Challenge
Cavanagh Services Group was unsettled with the lack of service and ability of a local web design shop. Cavanagh needed a web site to match their marketing materials, and they wanted to get a fair deal.
Insight
In order for Cavanagh to communicate company information, they requested an update-able text based design. Cavanagh had no need for a Flash web site with sound effects and animations.
Approach
Using standard XHTML / CSS on a flexible grid layout, the client content was quickly implemented and adaptable throughout the revision rounds. Simple editable text files allow the client to update the current news and press releases.
Results
Cavanagh Services Group was extremely satisfied with their new company web site. The navigation structure allows users to quickly find information. The architecture of the site is flexible for growth, and is search engine friendly.